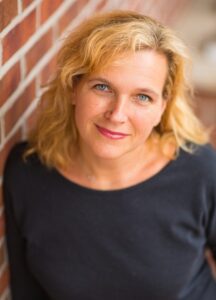 Ria Torricelli
President & Creative Director
Ria Torricelli's improv experience began in High School, performing duo improvisation on the speech and debate team. At the University of New Mexico, where she double majored in acting and technical theater, she was a member of a long form improv troupe. She has been with the ComedySportz organization for over 8 years, beginning with ComedySportz Portland and continuing with CSz NYC.

While in Portland, she was active in The Brody Theater's improv classes and shows and a member of the musical improv house team, "Echo Hill" with Curious Comedy Theater. At CSz Portland, she was a member of the after hours shows Shakesprov, Score (Silent improv set to music) and MST 3000 Tribute.

During the 2.5 years she has lived in New Jersey, Ria has been teaching adult and teen improv with The Count Basie in Red Bank, NJ; youth improv with Our Lady of Mount Carmel in Asbury Park, teen and youth classes for Eatontown Performance Prep and coaching/workshops in other theatres in NJ.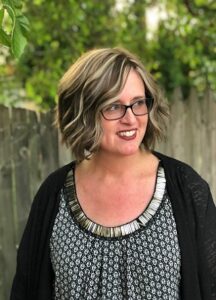 Susan Kleiner
Vice President
Susan Kleiner, Esq. has a small firm in Metuchen NJ and has been a practicing attorney since 1995. Susan has been voted one of the top fifty women lawyers in NJ for several years and is a "Superlawyer".

Susan has participated in several nonprofit boards including The Girl Scouts, Playworks NY/NJ, the New Jersey Women Lawyers Association and The Wilson House of East Dorset.

Susan found her love of improv many years ago when seeing "Chicago City Limits" in New York City when she was a teen. After a many year hiatus, Susan found improv again a few years ago and started taking classes, attending workshops, and becoming a member of Death By Improv, a troupe based in Parlin, NJ.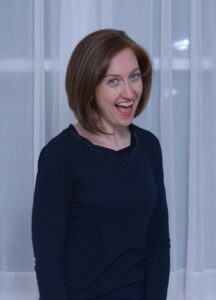 Kate Walsh
Secretary
Kate Walsh is a creative and enthusiastic director with broad experience in creating community and measuring efforts through the nonprofit field. She recently served as the first Manager of Evaluation for the Actors' Fund, a 135-year-old national organization serving everyone in the entertainment industry.

Kate also has been performing improv for over 14 years as well as teaching kids & adults.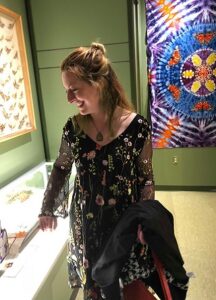 Rebecca Polenberg
Founding Board Member
Rebecca Hope Polenberg has been working in the nonprofit sector for over 10 years in the arts and in environmental conservation. Rebecca has worked in art galleries, on and backstage with local theatres, and created graphic designs and written content for local environmental groups. She held the positions of Assistant Director of Belmar Arts, and Field Projects Coordinator for NJ Parks and Forestry. She was also recently published in the Coaster, a local paper, for an article she wrote about managing a nonprofit thrift boutique for a women's charity.

Ms. Polenberg earned her A.S. in Environmental Science from Ocean County College while on the President's List. In her spare time, Rebecca enjoys filmmaking, creative writing, making fine art, and developing her habitat landscaping business.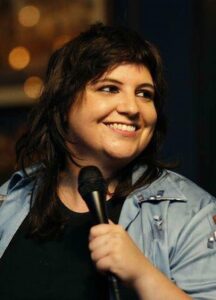 Jess Alaimo
Founding Board Member
Jess Alaimo is a standup comedian, emcee, columnist, and politico from Asbury Park, NJ, with roots in the Jersey Shore music and arts scene. Jess is one of the founders of the Asbury Park Women's Convention, a nonprofit that helps engage women in their community. She also founded the Asbury Park Young Democrats and is a strong proponent of women in the arts.

Jess can be seen hosting her weekly comedy show "So You Want To Be A Comedian" Tuesdays at The Anchor's Bend in Asbury Park or you can read her weekly column "Rainbow Room" in triCityNews. Jess' favorite things are her cat (named Oprah Winfrey) and her motorcycle (named Gayle King.)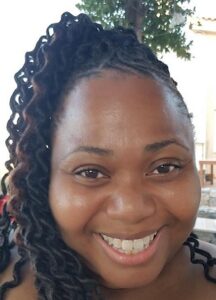 Amelia Fowler
Advisory Board Member
Amelia Fowler, a native of Brooklyn, NY, has been seen on tv ("POSE", "BULL", "Blue Bloods", "FBI", etc.), film ("Learning to Drive", "Monica Z", etc.) and stage (GLAAD award winner "She Like Girls" by Chisa Hutchinson, "The Danger: Homage to Strange Fruit" by Stacey Rose, etc.), as well as doing improv with ComedySportz NYC and Eight is Never Enough.

Amelia has been a member of CSz New York for over ten years and has been a theater professional for over twenty years. Over the past two years Amelia has served as member/manager and part owner of CSz New York. She serves as keeper of the books, diversity liaison and all around get it done person.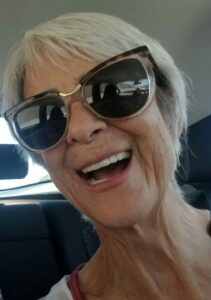 Linda Standley
Advisory Board Member
Over the past 30 years, Linda Standley has been involved in special projects with numerous international artists and arts organizations including George London Foundation for Singers, the New York Society Library, The Harlem School of the Arts, Oratorio Society, The Royal Conservatory of Music (Toronto), The Esther Honens Piano Competition (Calgary), Scott Eyerly, Composer (NYC), Terry D'Alfonso, Playwright, (London, Rome, Capri). Currently, she is Vice President, Board of Trustees, New Jersey Repertory Company. Their primary mission is to "develop and produce new plays and to make a lasting contribution to the American stage.

Other Board experience includes Secretary, Board of Trustees, Arts Horizons, an arts in education not-for-profit organization in (Englewood,NJ) and Vice President Friends of the Certosa de Capri. (Italy)