Welcome to Shore Thing Theater,
home of ComedySportz Jersey Shore
Our fall fundraiser is now live and underway!!
Here at Shore Thing Theater, we strongly believe that art is for EVERYONE and we strive to keep it alive here and in our surrounding communities.
We are a 501(c)3 non-profit organization. Your generous donations will not only help us keep the lights on, but they will also contribute to our scholarship fund that allows people who'd otherwise be unable to afford these experiences the opportunity to do so.
You can even
Venmo us your donation!
Help us keep art alive and
donate today
! If you are unable to provide a donation at this time, we would appreciate if you can share our link! Thank you for all of your help!
https://secure.givelively.org/donate/shore-thing-theater-inc
Improv comedy, played as a sport, with
entirely new matches every single Saturday
.
We also offer
classes
,
trainings
, and more.
With live, improvised comedy shows every Saturday night, we're keeping Monmouth County entertained.
Our Ocean Grove theater is just one minute away from Asbury Park.
We're easy to get to, family-friendly, and funny as all get out.
We're extremely grateful
for your support
.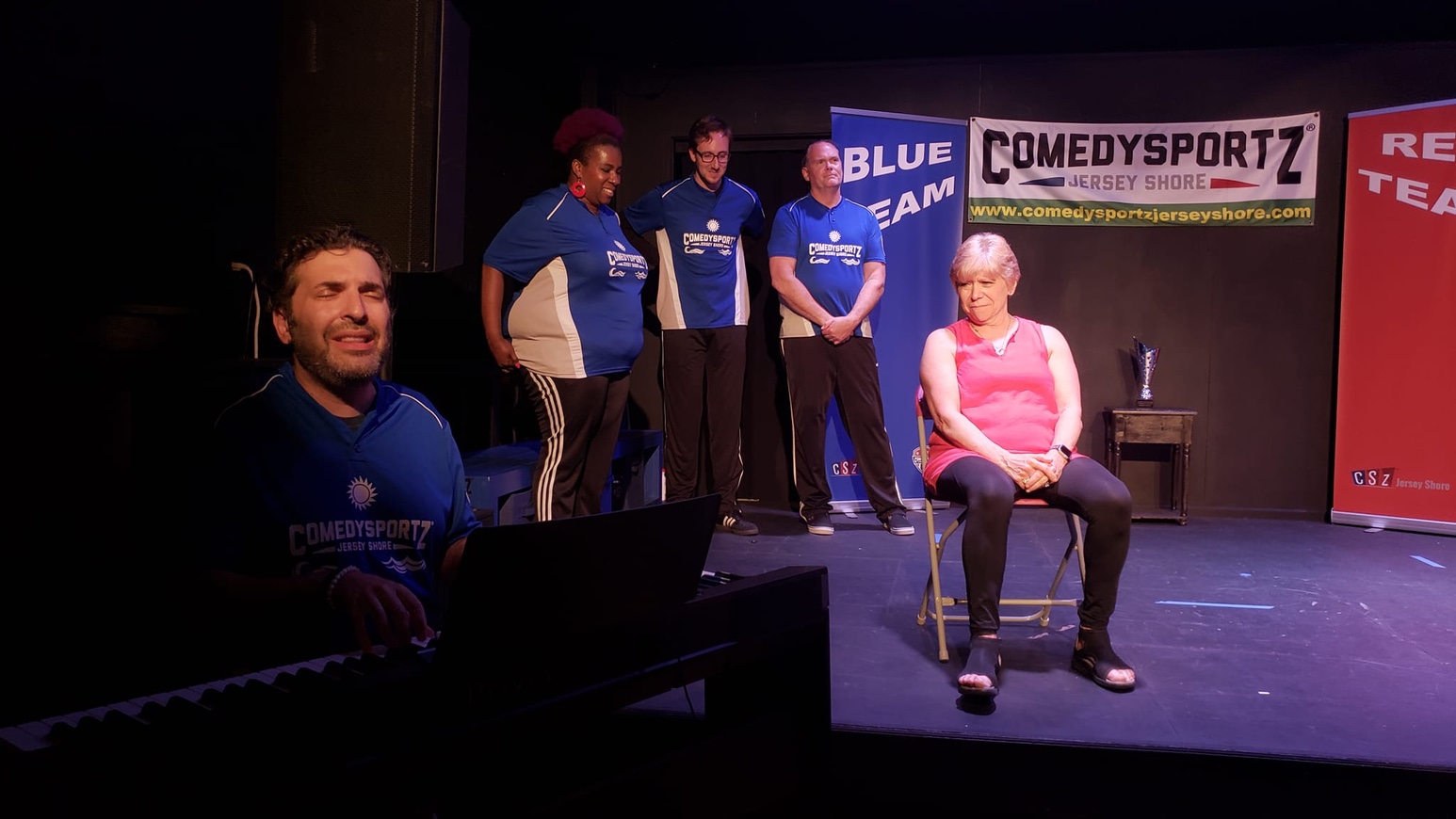 Welcome to Shore Thing Theater — we're glad you're here! Located inside the Jersey Shore Arts Center, we are the only brick-and-mortar improv training facility and performance space for our area.

We firmly believe that improvisation is a valuable tool for enriching all areas of your life. If you are uncomfortable with public speaking or have difficulty navigating social situations, our classes will give you more confidence. For youths and teens, improv offers an opportunity to enhance performance skills, escape screens, and make new friends. For adults, improv offers a judgement-free zone to step back into the world of make-believe and unlock creativity. For anyone in the performing arts, improvisational skills are an important tool in your toolbelt, especially for the audition and rehearsal process.

Whether you are looking to perform professionally, want to see a comedy show on a Saturday night in Ocean Grove/Asbury Park, or are just out to have fun — we've got you covered!